How Mobile Skin Exams Work
The Mobile Skin Screening experience isn't like your typical doctor's visit. Our service is geared towards convenience, affordability, comfort and education. You can feel somewhat unimportant when you experience long wait times, rushed appointments and unexpected medical expenses. We want you to know that you're our number one priority. Instead of going through multiple appointments just to schedule the procedure, we offer in-home examinations with same day procedures! Patients can receive peace of mind in less than an hour - for less than their copay!
What to Expect During Your Appointment
When we arrive at your home, we simply set up where you're most comfortable. From here we go over the details of the exam and/or procedure and make sure you understand every step. General skin tags and moles can be removed and treated in minutes! We then educate you on the healing process and answer any care questions you may have. All of our paperwork is completed on site and you won't have to worry about us sharing your personal medical information or uploading data into a computer.
We want to address your concern, educate you on next steps and let you continue on with your day.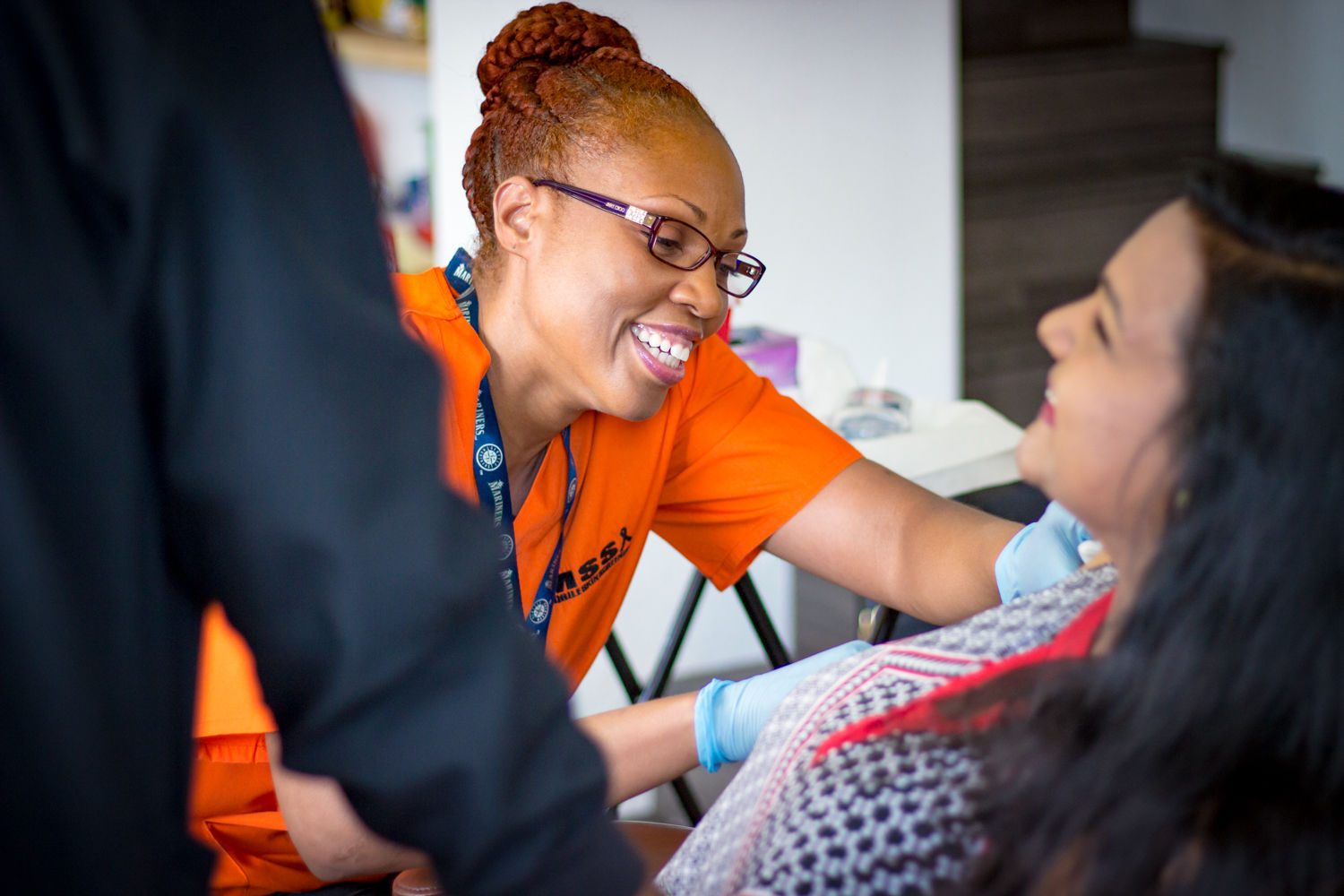 As a mobile practice, we're your guests. We understand that your time is valuable and take pride in our thorough approach. If you happen to e flexible when scheduling your appointment, we encourage you to ask family or friends to join you for discounted group screenings. Not only does this aid skin cancer prevention, but the more exams we provide, the lower the costs for everyone.
Skin Lesions Concerns
A vast majority of people have some form of skin lesions on a part of their body. While most skin lesions are benign, they can be aesthetically concerning and distressing. Even more alarming, is the fact that some skin lesions can be malignant. To make matters worse, many people dread going to a doctor to do a head-to-toe skin exam.

Our mobile skin screening methods provide an alternative to this problem. You can obtain a full-body skin screening exam, from one of our top rated Nationally Board Certified nurse practitioners in dermatology. The skin screening exams can detect early signs of skin cancer or stages of skin cancer.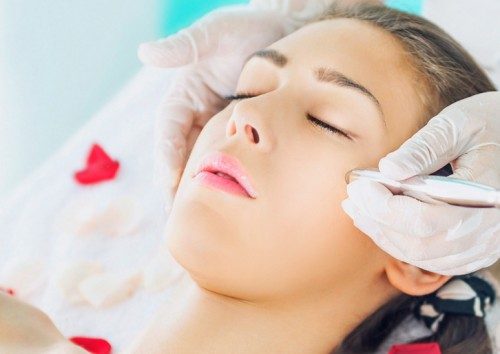 The Importance of Skin Cancer Screenings
Most people in the US have some form of skin lesions, although most are benign. However, even benign lesions can be troubling. With that being said, a significant percentage of lesions can become cancerous. Of course, it's also challenging and frustrating to schedule a skin cancer screening procedure with a dermatologist.

At Mobile Skin Screening, we're different. We understand the importance of regular screenings for your peace of mind, but we also realize that going through the traditional in-office appointment process is too difficult. Our in-home skin cancer screening is ideal for different types of skin cancer, and the prevention of skin cancer.

If you have any skin lesions which are causing you concern, call or visit us today for a mobile skin screening exam.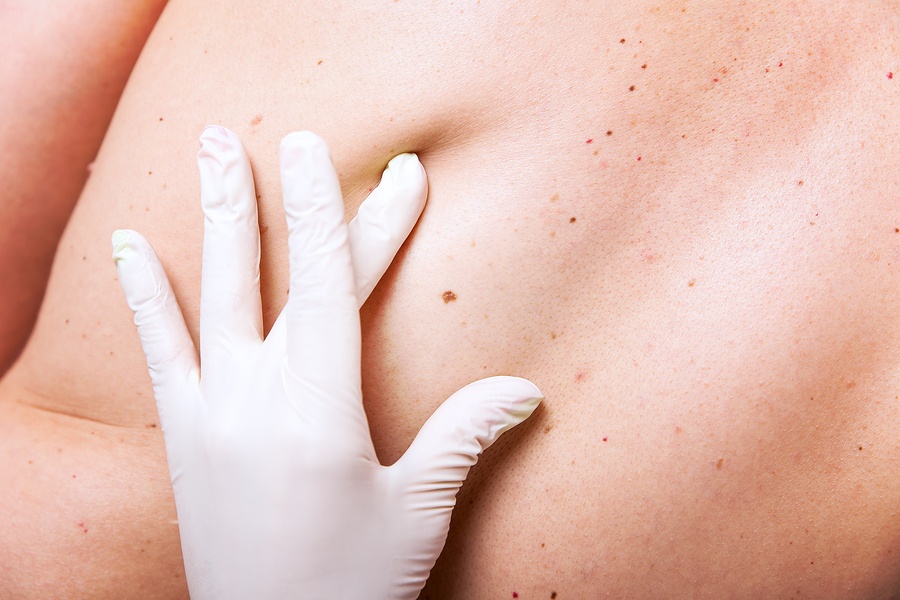 More than 5.4 million non-melanoma skin cancers are diagnosed every
year in the U.S.
Skin Cancer Facts
Ready to learn more about the stages of skin cancer, and skin cancer types? Since 1975, the melanoma death rate in Arizona has risen by an average of about 1% per year among residents over the age of 50.
Sunburns. A 2004 survey found that 42% of white adults in Arizona had at least one sunburn in the past year—an increase from 26% in 1999. Sunburns are a significant risk factor for the development of skin cancer. The rate of new melanoma diagnoses is nearly 75% higher among men than women in Arizona. About 171 people in Arizona die of melanoma every year. 

Between 40 to 50 percent of Americans who live to 65 will have at least one non-melanoma skin cancer.
Actinic keratosis is the most common pre-cancer that affects more than 58 million Americans.
• 90 percent of non-melanoma skin cancers are associated with exposure to ultraviolet (UV) radiation from the sun.
One person dies of melanoma every hour (every 52 minutes).
Melanoma accounts for less than one percent of skin cancer cases, but the vast majority of skin cancer deaths.
Melanomas in Blacks, Asians, Filipinos, Indonesians, and native Hawaiians most often occur on non sun-exposed areas.
Squamous cell carcinomas in Blacks tend to be more aggressive and are associated with a 20-40 percent risk of metastasis (spreading)
Source: Skin Cancer Foundation
Mobile Skin Screening Common Questions
1
How much does a full body skin exam cost?
It depends on where you live and your proximity to the Phoenix/Glendale area. If travel time is 30 minutes or less, a full body skin exam is under $100. If you live farther out in the surrounding areas, it will cost a little more (usually an additional $5 to $15).
2
Can you biopsy a suspicious lesion during the same visit?
Yes. Since insurance isn't accepted, there are no time restraints so any biopsies or treatments can be done the same day.
A biopsy usually costs around $150 but prices may vary dependent upon the size and location of the lesion. Please note there are two costs associated with doing a biopsy which include 1) the cost of the nurse practitioner to remove the lesion and bandage the area; and 2) the costs of the dermatopathologist to prepare the specimen to look under the microscope and give a diagnosis. The dermatopathologist will bill you separately.
4
How long does it take to get the biopsy results?
Usually less than a week.
5
How much room do you need to perform an exam or any other dermatological services?
A small, clean, private space that allows for good lighting (natural or overhead lighting, or an electrical outlet that allows an exam light to be plugged in if needed).
6
Will treatment or a biopsy of a lesion hurt?
Local anesthesia is used so the only pain you will feel is just a small needle stick.
7
Can you give me a prescription?
Yes. I will either give you a written prescription or call the prescription into your pharmacy for any needed dermatology related medications.