Affordable Cherry Angiomas removal in the comfort of your own home!
Why choose us?
We serve the entire Phoenix Metro area.
Fast and painless removal of Cherry Angiomas.
Incredibly affordable prices.
We come to you.
Treatment performed by a licensed nurse practitioner.
Save even more money by treating multiple friends and family.
[testimonials_cycle theme="default_style" count="-1" order_by="date" order="ASC" show_title="1" use_excerpt="0" show_thumbs="0" show_date="0" show_other="1" hide_view_more="0" output_schema_markup="1" show_rating="stars" testimonials_per_slide="1" transition="fade" timer="5000" pause_on_hover="true" auto_height="container" show_pager_icons="1" prev_next="0" display_pagers_above="0" paused="0"]
What Are Cherry Angiomas?
Cherry Angiomas are benign red dots that start appearing in the 4th and 5th decades of life. As we age the blood vessels near the surface of the skin become dilated and cherry angiomas start developing. People normally develop more cherry angiomas the older they get. Cherry angiomas are normally treated for cosmetic reasons. Treatment is simple but temporary.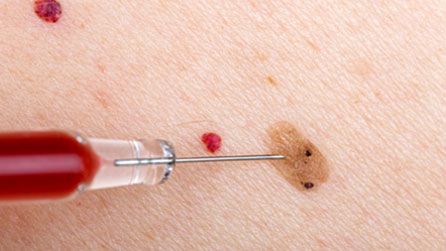 Anabolic Steroids in Bodybuilding – Connecting NER trenbolone hex anabolic steroids in bodybuilding.