There are 3 main reasons people visit the dermatologist. Family or personal history of skin cancer, a changing lesion and dislike the appearance of something on the skin. Skin care is popular in today's society and people covet glowing, healthy skin. Although improving the look and feel of your outer most layer tends to be valued, there are plenty of reasons why people avoid dermatology checkups.
No matter what their reasoning is, avoiding treatment can be costly. So, let's take a look at a few of these excuses and combat the reasoning with some of the benefits of my mobile services.
Reason 1: The wait times for dermatology are ridiculously long.
This is a huge problem with dermatology and I touched on it in a recent article about patient privacy and convenience. Waiting on a dermatologist in Phoenix can last anywhere from 30 days to 4 months! Even the VA Hospital in Phoenix is experiencing scheduling malfunctions of their own. Not only are you forced to wait for scheduling, you also experience lonely wait times at the provider's office. By the time you're seen, it already feels like a complete waste of your time.
Reason 2: The patient didn't like their last dermatology provider.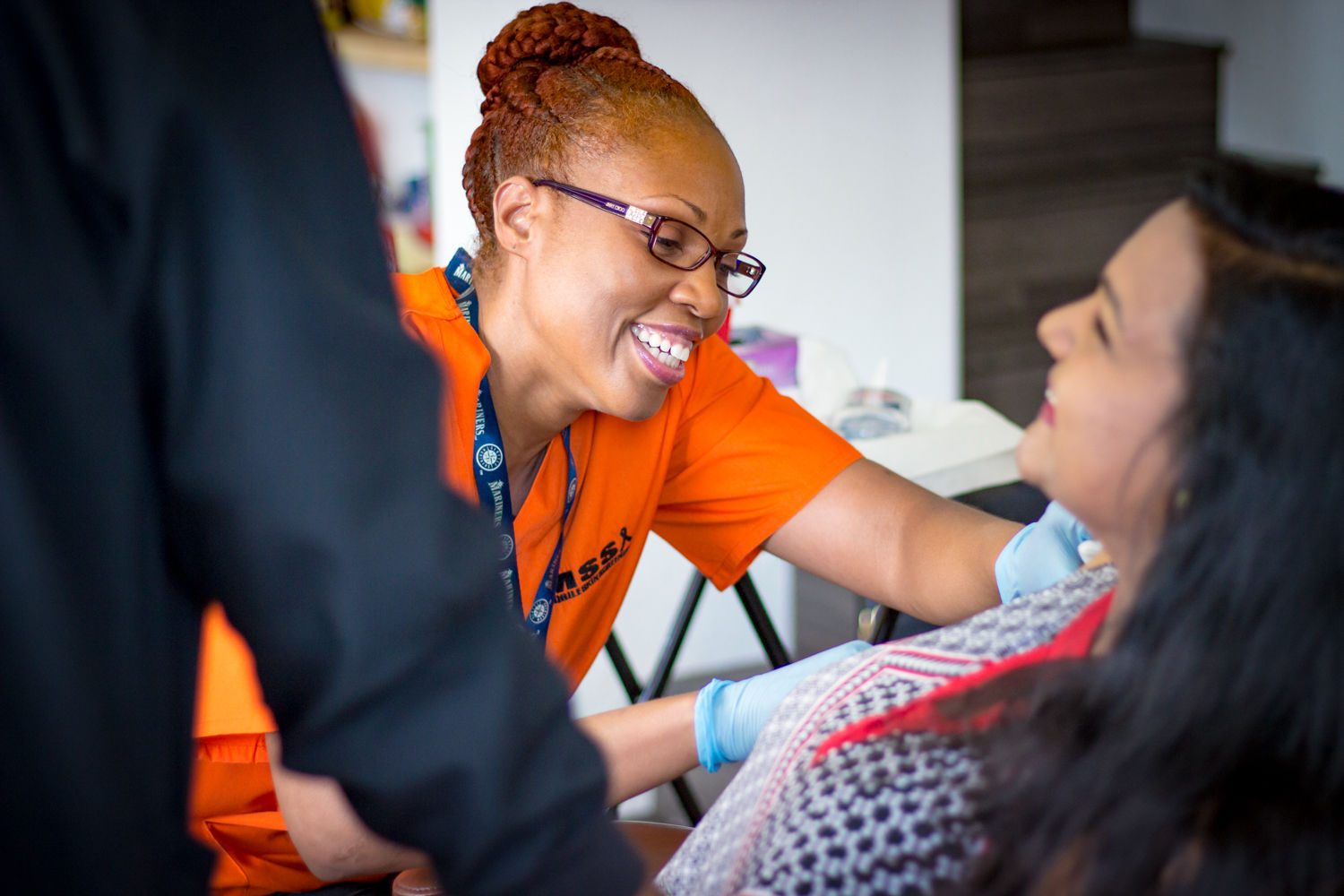 In other words, they had a bad experience. I normally hear something along the lines of, "The provider saw me for a few minutes and looked me over quickly." "The provider was extremely condescending and I was charged X amount for being with the provider for 5 minutes." "I didn't think they were very thorough and they didn't explain anything to me." "They told me to use something which was too much money."
A poor experience can cause patients to believe that expert opinion shouldn't be valued. When patients lose faith in dermatologists, they begin to avoid being treated for skin conditions that need to be addressed. Unfortunately, this viewpoint is common towards the medical field. I'm passionate about turning this around. I lead with patient convenience, but really get to know my patients so I can better treat and educate them moving forward. Developing relationships is one of the best parts about managing my own dermatology practice.
Reason 3: They're new to the area and haven't found a dermatologist.
Finding someone you can trust with the delicacy of your skin can be difficult in new surroundings. Moving to a new area is one of the biggest reasons why people avoid dermatology checkups. Many people that relocate don't get around to filling this need because of the frustration involved in the aforementioned wait times.
Once they've had a few bad experiences, they give up altogether and begin to look at alternatives. The problem is, alternatives tend to involve prevention and not treatment. I provide new patients with a personal experience, detailed education and a convenient platform that allows them to focus on more important elements of settling in.
Reason 4: Lack of education in skin care and dermatology.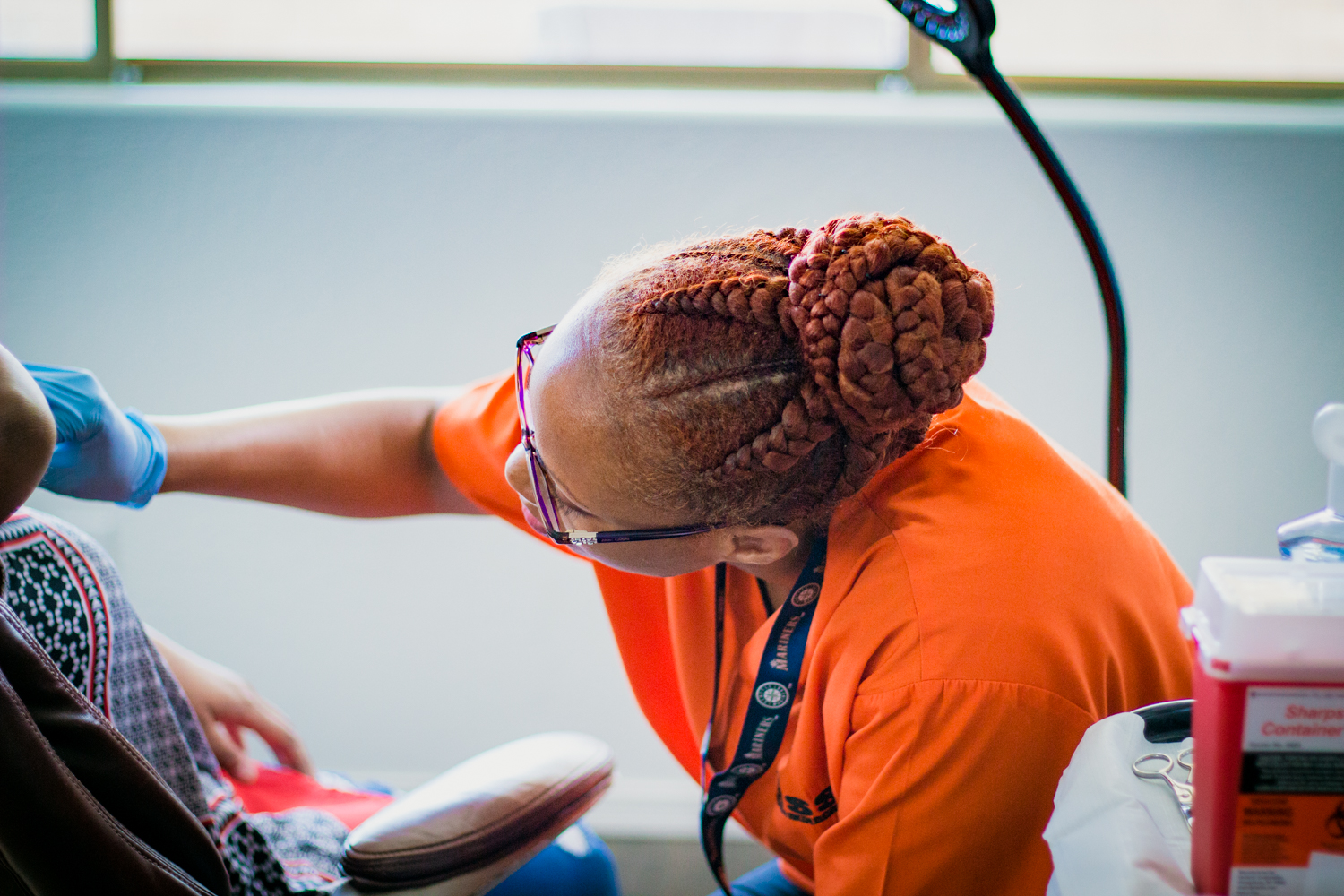 Almost all of my patients don't know how often they should be seeing a derm provider. Although this isn't exactly one of the most obvious reasons why people avoid dermatology checkups – it still needs to be addressed. Many of the services in the dermatology field are cosmetic, so insurance companies and medical providers don't like to advertise something patients might need to pay out of pocket for. When something is said to be optional, people don't think there's a need.
Symptoms that are viewed as "normal" or "nothing to worry about" can progress into more severe conditions. Investing in a checkup at least once a year is a good idea. Instead of doubling up on co-pays, why not schedule an exam from the comfort of your own home?  Since I'm not rushed during my appointments, we spend a lot of time discussing patient education and ways to prevent or treat current symptoms and concerns. I'm also able to provide group discounts when more people attend the scheduled mobile appointment.
Reason 5: A lack of familiarity between patient visits.
The biggest disadvantage of visiting dermatology chains is the revolving door of providers. Believe it or not, people enjoy getting to know and trust their doctor. When you think about it, a lot of personal information is shared between the two. Experiencing comfort during visits is a big deal.
When a provider doesn't remember them on a personal level, the experience isn't as enjoyable. Seeing one provider during one visit and then another provider during the next visit can be disheartening. I want my patients to look forward to our appointment and know that I'm just as invested in their care as they are.
Addressing the Reasons Why People Avoid Dermatology Checkups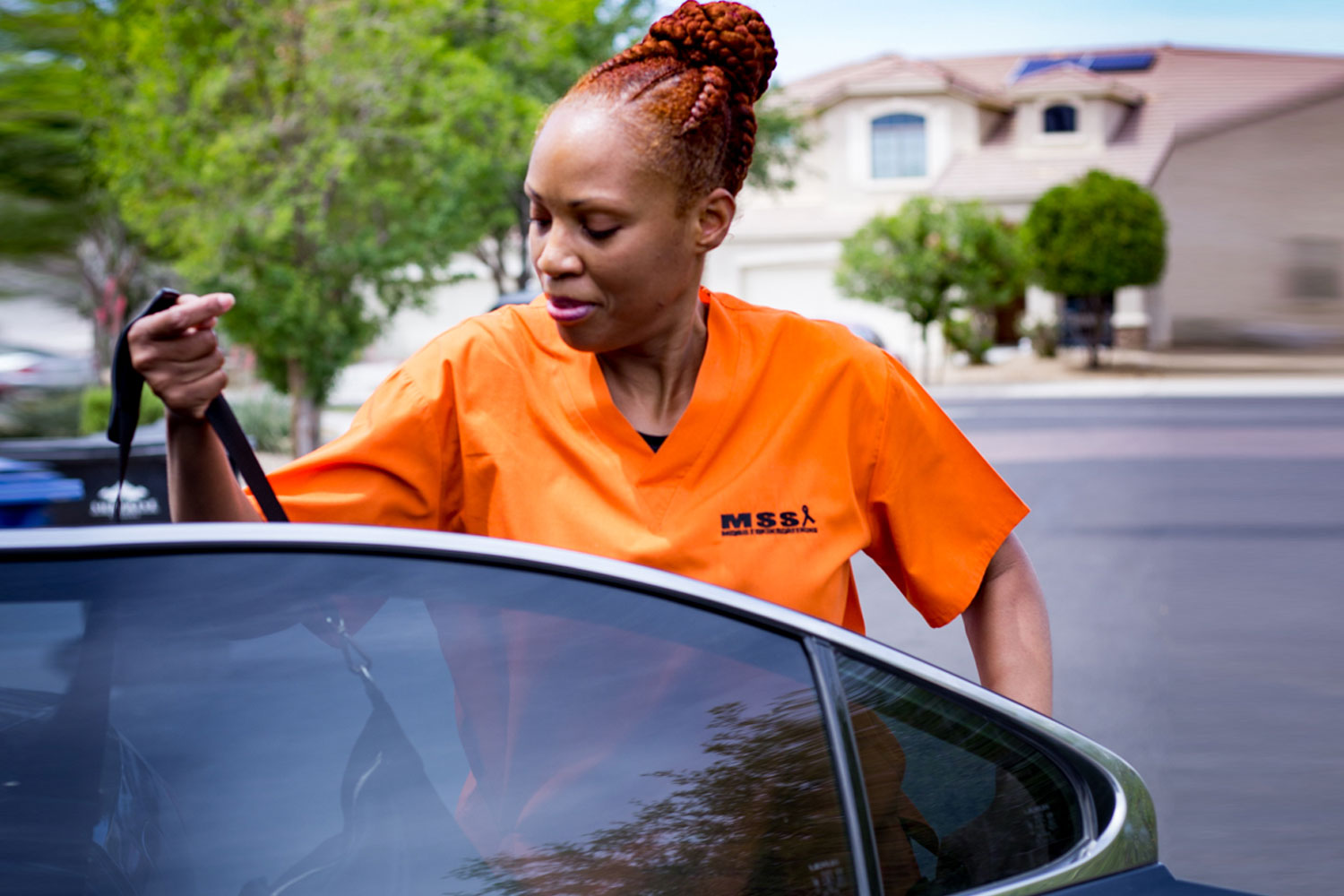 Understanding the reasons why people avoid dermatology checkups helps me better serve my patients. Not only do I want to embody convenience and quality, I also want to develop relationships that matter.
At the same time, a lot of serious conditions are overlooked due to dermatology appointment anxiety. If a lesion is bleeding, painful or changing – we need to act immediately. It's not worth a risk that can alter your life. If you're concerned, check out my ABCDE self-check guide. 
Key Points to My Services
Although a majority of concerning lesions are usually benign, it's always best to know for sure. We cut out the middle man (health insurance) out of the picture, so scheduling is easier and costs are more affordable. I also don't believe in pain when it comes to dermatology. My extensive experience as a Derm NP gives you an option to numb the area – or I can give you a break during discomforting treatments. Every patient is different and we approach it that way.
Learn More About MSS
We're committed to providing care for patients that's caring, thorough, educational and not rushed. Spending more than 10 minutes to get to know each of my patients is the type of care I've found they value the most. 
If you'd like more information on my mobile skin care services, feel free to reach out on our contact page or fill out a new patient form. I service the Phoenix metro area and will travel further (such as to New Mexico) for large groups.